America is full of history and the Oregon Trail is one large part of that history. Over the next several weeks, we'll be highlighting a site, park or visitor center dedicated to helping us learn more about the Oregon Trail.
---
End of the Oregon Trail – Historic Oregon City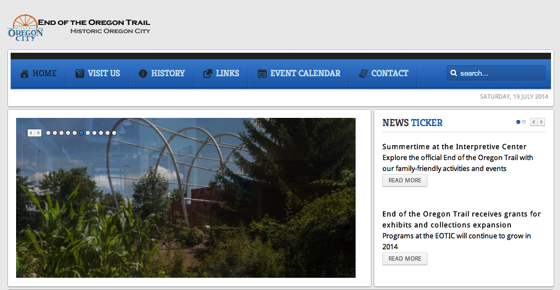 The End of the Oregon Trail Interpretive Center reopened in July 2013 with a "Bound for Oregon" featured film, interactive learning programs, exciting exhibits with a focus on free play and "please touch" spaces, group programs and 24/7 outdoor signage implementing smart phone technology. Plan your group or school tour today with our online form.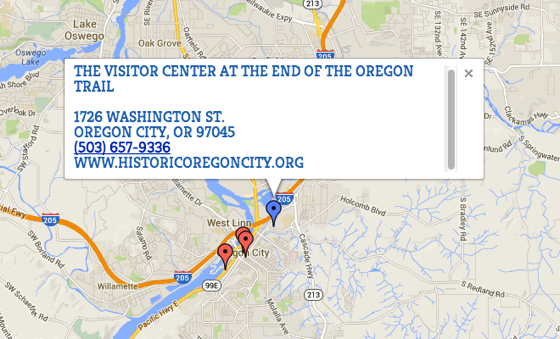 ---
Contact Information
End of the Oregon Trail Interpretive & Visitor Information Center
1726 Washington Street, Oregon City, OR 97045  |  (503) 657-9336  |  Open: Monday – Saturday 9:30am – 5pm, Sunday 10:30am – 5pm
Previously on On the Trail: