Holiday Gift Guide #17 - Laptop Sleeves and other cases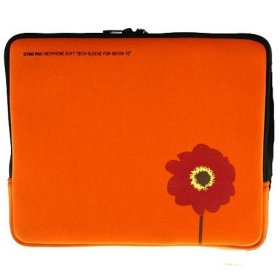 Whenever anyone buys a laptop, PDA, iPod or other portable electronic device, the first advice I give is "GET A CASE....NOW! Electronic devices, especially those with LCD screens are more rugged than your average home device, but they are still easily damaged when dropped. They are also more exposed to dust, dirt and weather than other devices and any protection you can provide is going to increase the life span of the device.
So, before you leave the store, or before you take your new toy on its first outing into the cold, cruel world, give it a little TLC and wrap it up in something nice.
Link:
Poppy Laptop Sleeves
Link:
A host of Laptop Sleeves
See also:
#16 Eats, Shoots and Leaves by Lynne Truss
#15 TomTom GO 300 Portable GPS Navigation System
#14 Linksys WRT54G Wireless Cable/DSL Router
#13 Brother P-Touch Labeler
#12 Thinking for a Change by John C. Maxwell
#11 Free Prize Inside by Seth Godin

Holiday Gift Guide Items 1-10