Events
Antelope Valley Indian Museum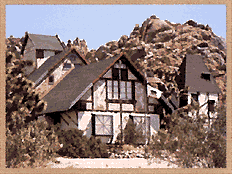 The museum re-opens this coming weekend after its regular summer hiatus. I have been wanting to visit for some time, but have never made it.


On Saturday, September 14, there will be a ground blessing at 11:45a. Fry bread will be available for purchase and some Native American vendors will be in attendance.


I would love to visit on this day, but we are already committed to another event. Would there be any interest in picking a date for a WelchEvents visit this month or next.? If necessary we can also wait until later in the year. The museum is open until June.


More information is available at the URL above, but here is a small introduction from their web site.

A Short History



The Antelope Valley Indian Museum stands against towering rock formations in the Mojave Desert. The large boulders become a portion of its interior while timbers from Joshua trees cover supports for its roof. This folk art structure is listed on the National Register of Historic Places. Visitors will find the history of the Museum and the collections it houses both colorful and varied.