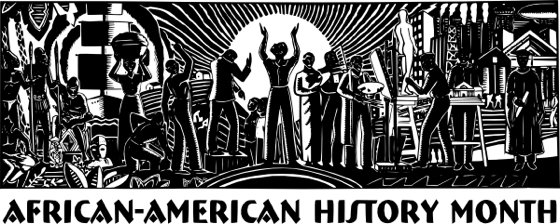 […]
Taking advantage of his location near the beginning of  the Oregon, Santa Fe, and other major overland  trails in the 1850s, Young built wagons for western emigrants and for farmers in the area.  He also made freighters for the U.S. government.   Independence's first mayor and Santa Fe merchant, William McCoy, served as his business manager.  Until 1855, Young had a free black man as a business partner, Dan Smith.   Smith left Independence due to increasing anti-free black sentiment in the area.  The Young family, however, remained.
By 1860, Young was turning out thousands of yokes and between eight and nine hundred wagons a year.  He employed about 20 men in his workshops, which included seven forges.  Census officials noted 300 completed wagons and 6,000 yokes in 1860 when they tallied Young's property.  Young branded his work "Hiram Young and Company" along with the purchaser's initials.  The wagons Young and his men built could haul nearly 6,000 pounds and were pulled by up to 12 oxen and his factory was one of the largest businesses in Independence and Jackson County, Missouri.  He described himself at the time as "a colored man of means."
[…]
Read more about Hiram Young on BlackPast.org
Wagon similar to those made by Hiram Young
Hiram Young – Black Entrepreneur and U.S. western expansion from Jackson County Historical Societ on Vimeo.
Previously on Africa-American History Month: